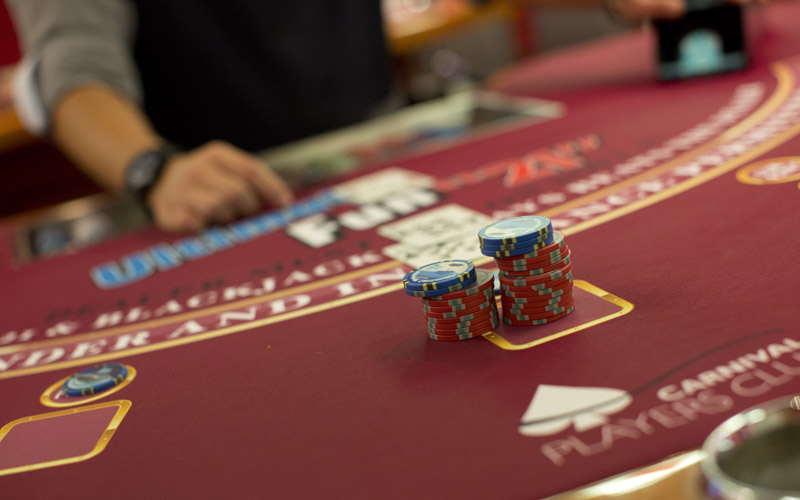 Casino
Put your skills – and a little luck – to the test in the casino, with blackjack, craps, roulette, poker, tournaments, and plenty of slots!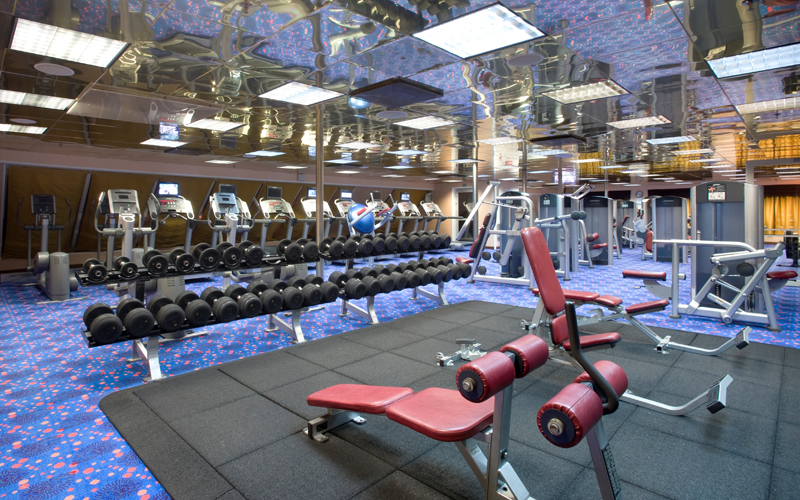 Fitness Center
We have some bad news for you — your ship has a gym. In other words, there's no excuse for leaving your fitness routine back on land.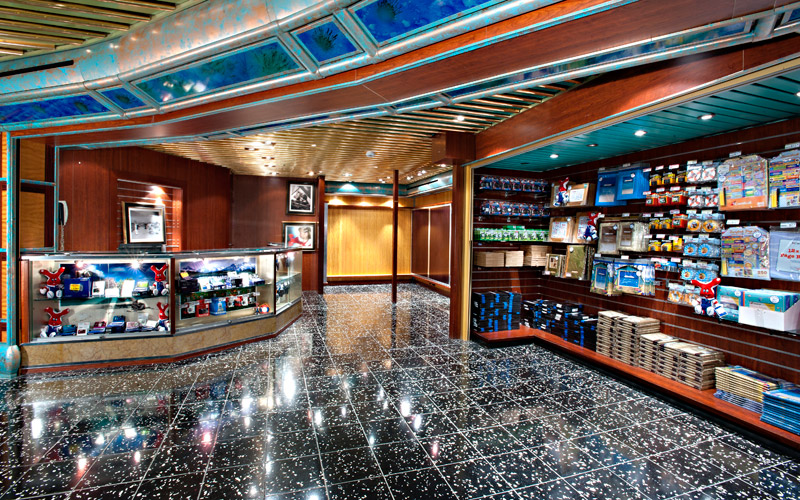 Fun Shops
With great deals on jewelry, watches, beauty products and liquor, get your shopping done without dropping at the convenient Fun Shops.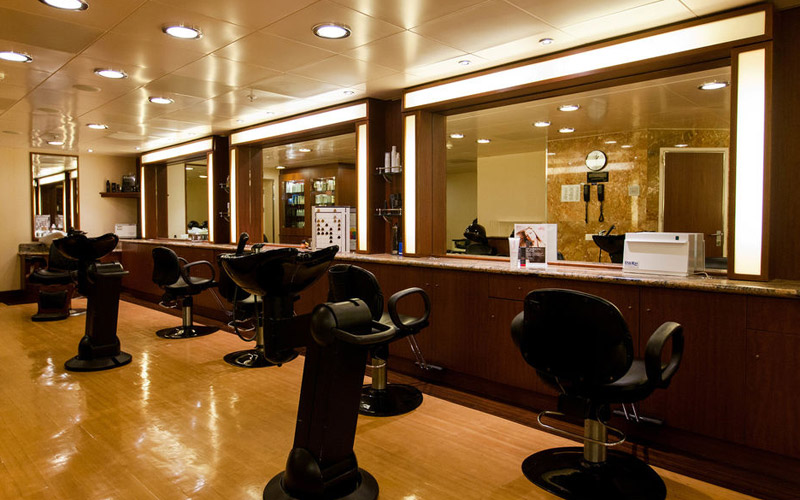 Hair & Beauty Salon
Lookin' to get your hair and nails did? Then this is the place! And you won't have to settle for anything less than the salon style you're used to back on land!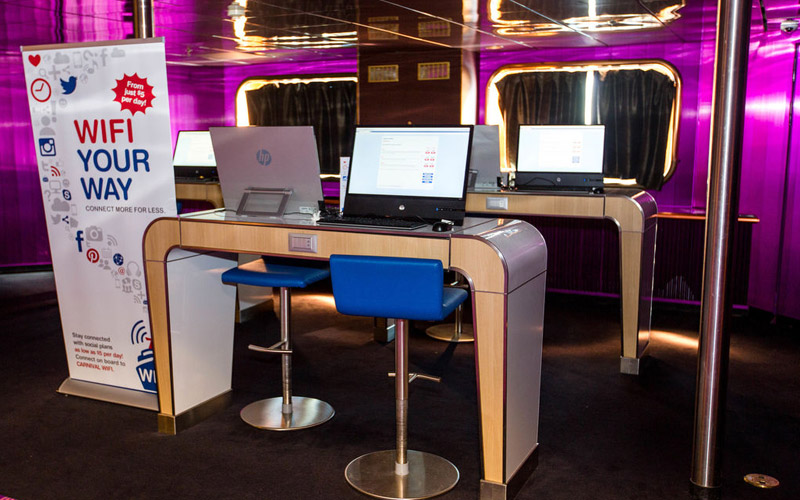 Internet Café
Check in with the outside world now and then, but don't spend your vacation answering boring work emails. They'll be there when you get home!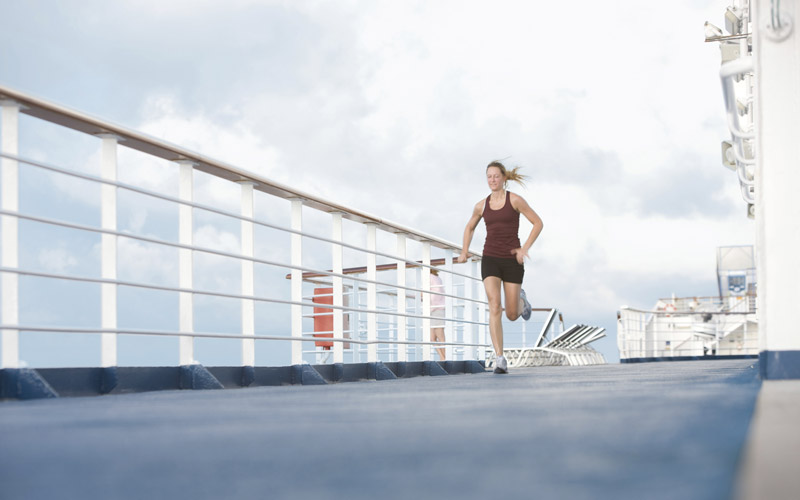 Jogging Track
If you're going for an open-air jog, you'll be hard-pressed to find a route with a more scenic view, or a more refreshing breeze.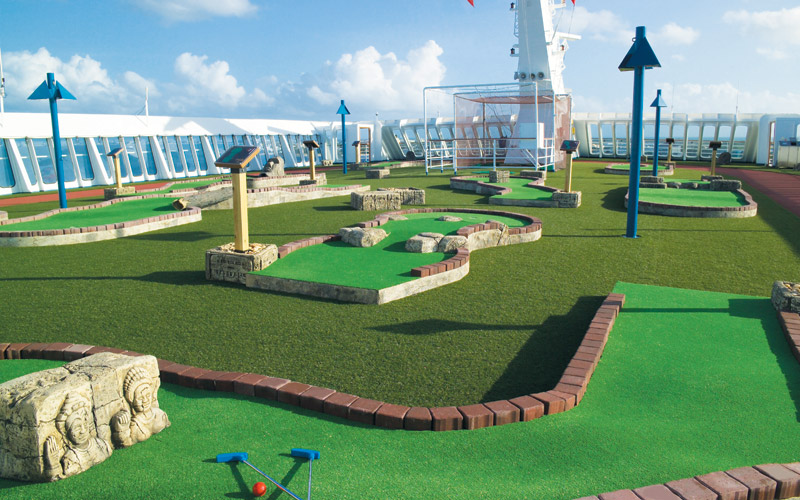 Mini Golf
Like real golf, only smaller! Maximum fun for mini-duffers, big and small, on a course with plenty of fun obstacles, plus some seagulls.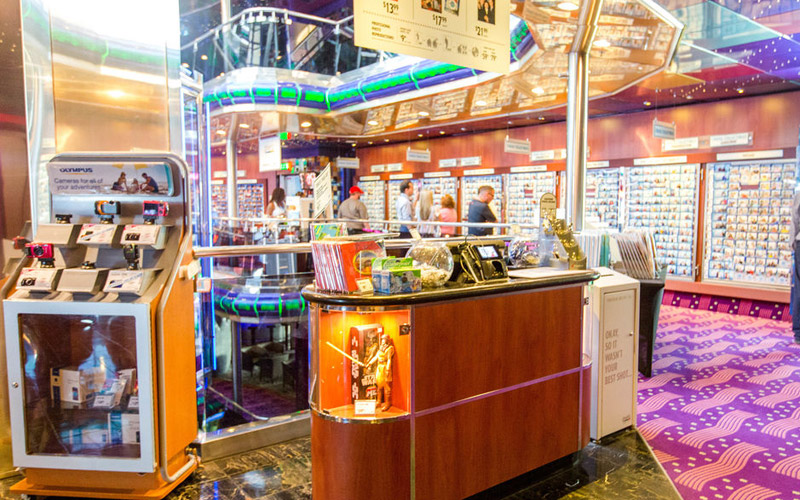 Photo Gallery
Instant memories! Check the Pixels Photo Gallery daily for photos of you and your friends! Available for purchase throughout the cruise.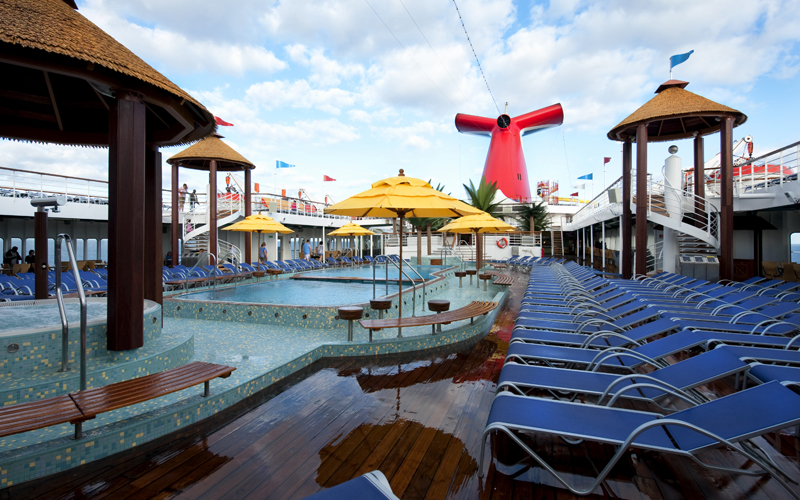 Pools & Hot Tubs
Need a dip? A dash of splash, or a good soak? Or some serious poolside lounging? There is a pool or hot-tub ready and waiting for you!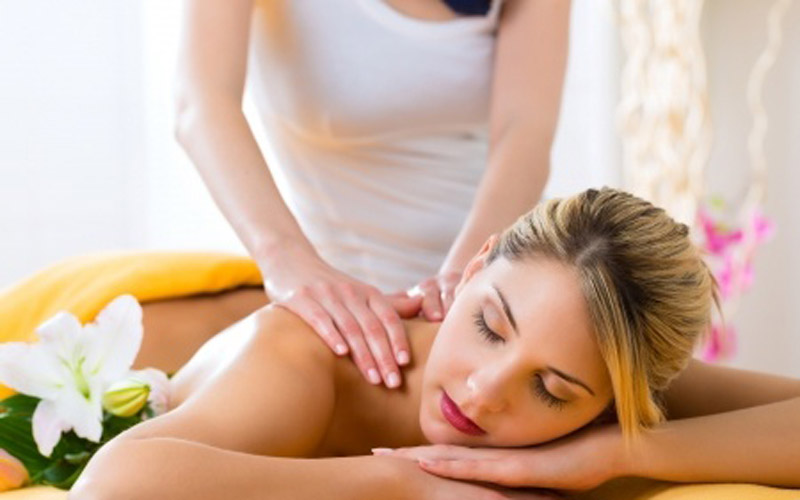 Spa Carnival
When it comes to complete relaxation, nothing beats a trip to the spa – massage, aromatherapy, and more! This is your time to be spoiled!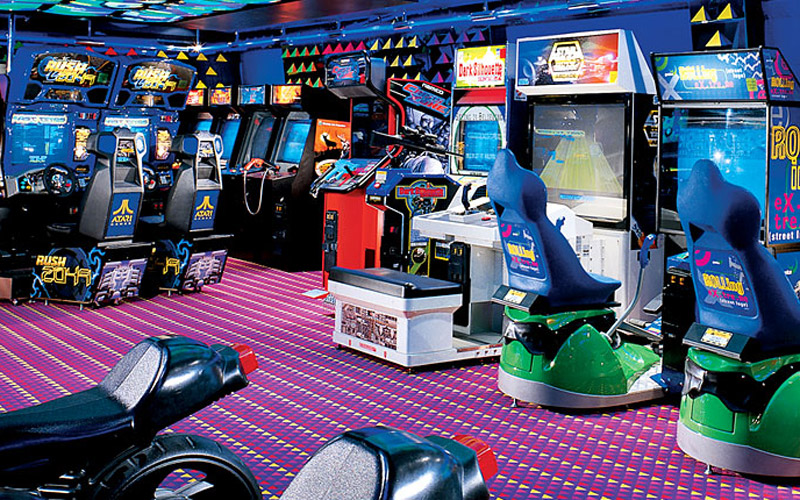 Video Arcade
If you love to play video games, you're in luck. The video arcade boasts a huge array of games, and is open to players of all ages, all night and all day.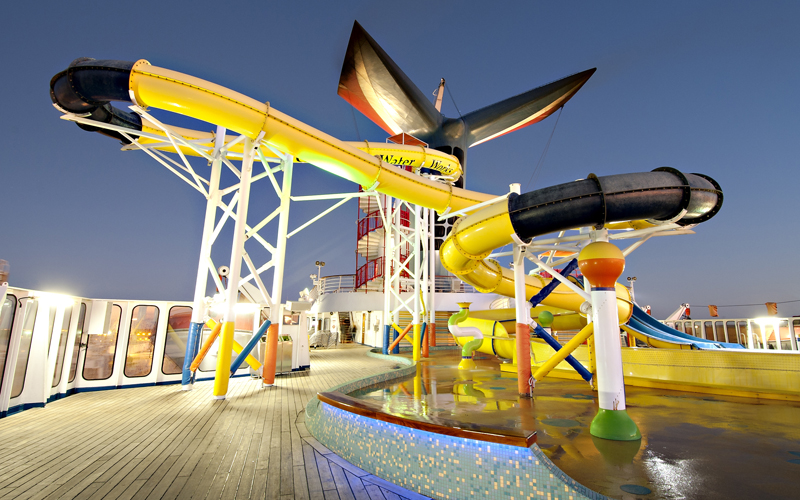 Waterslide
You can be sure that your vacation comes complete with twists, turns and squeals of thrilled delight, when you go for a slippery ride on the waterslide!