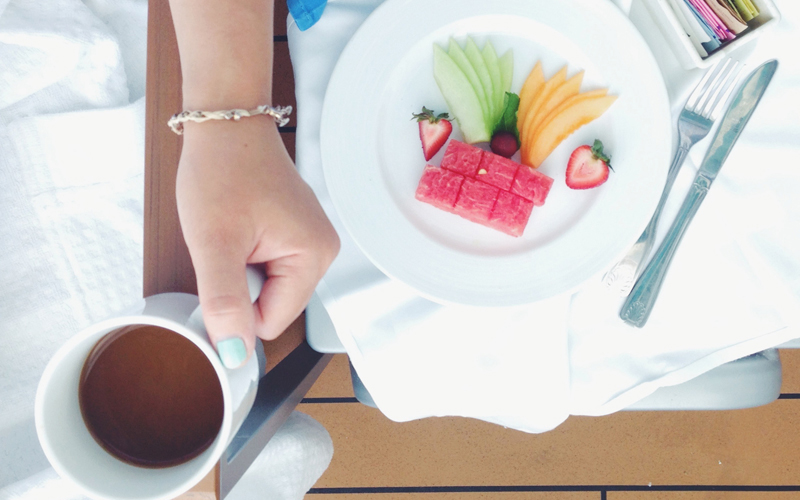 24-Hour Room Service
Hungry enough to eat, but feel more like staying in? Complimentary room service is available 24-hrs a day. – View Menu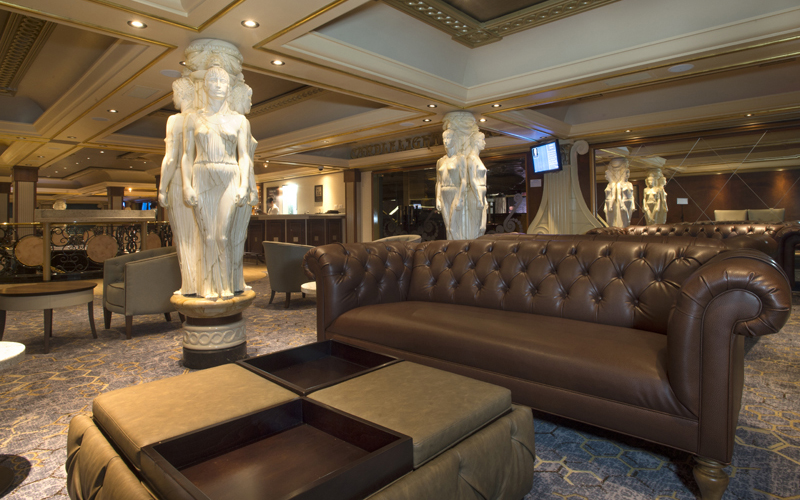 Alchemy Bar
The cocktail specialists at the Alchemy Bar will prescribe you something from the bar to remedy what ails you.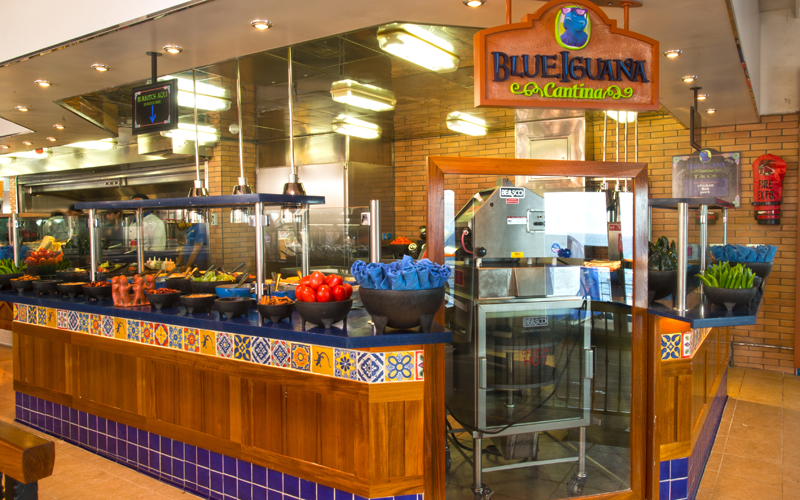 BlueIguana Cantina
Head on down to the Mexican cantina, where the food is fresh and the atmosphere is fresher.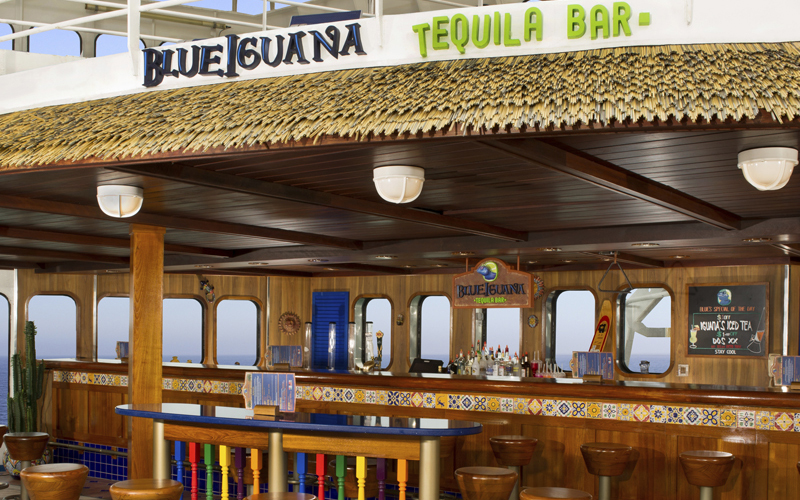 BlueIguana Tequila Bar
The menu offers up Mexican favorites, including several brands of tequila and a slew of Mexican brews.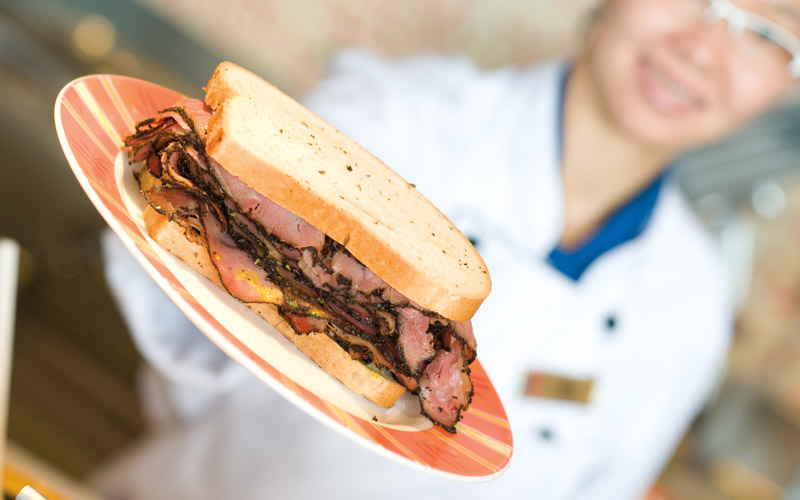 Carnival Deli
Pile 'em high at the Lido Restaurant Deli. Choose from old time favorites filled with juicy cuts of meat.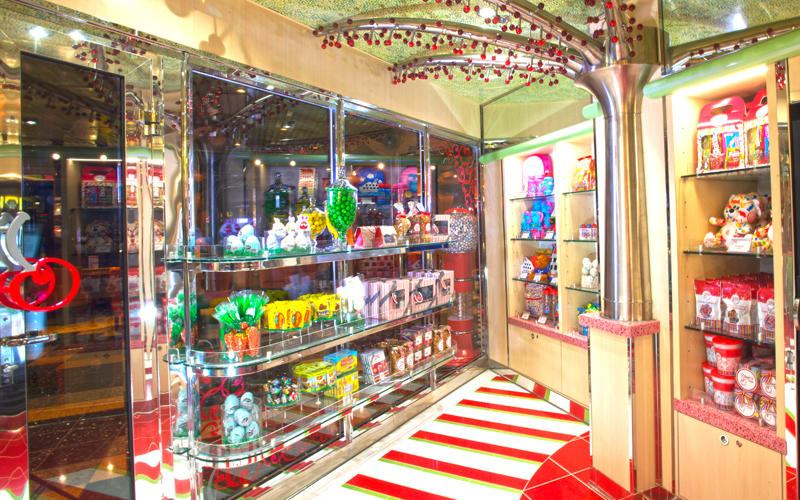 Cherry On-Top
You'll find this well-stocked candy-and-more-store great for enjoying some of your confectionery favorites.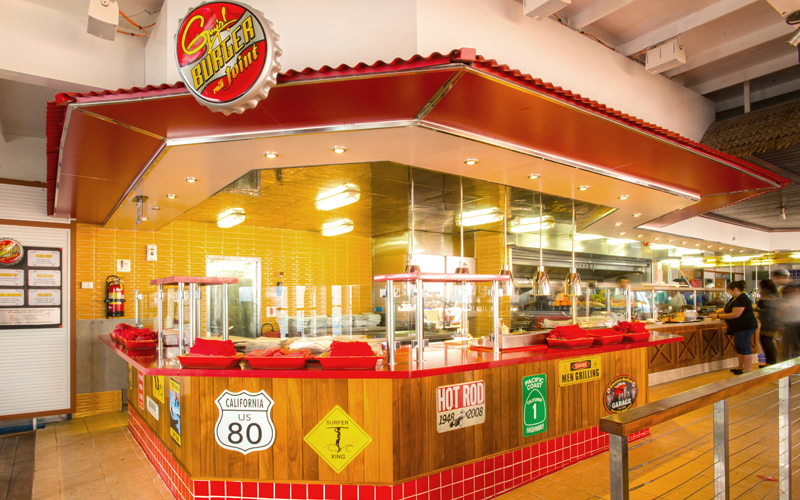 Guy's Burger Joint
Take a big juicy bite of one of the best burgers at sea, brought to you by none other than celebrity chef Guy Fieri.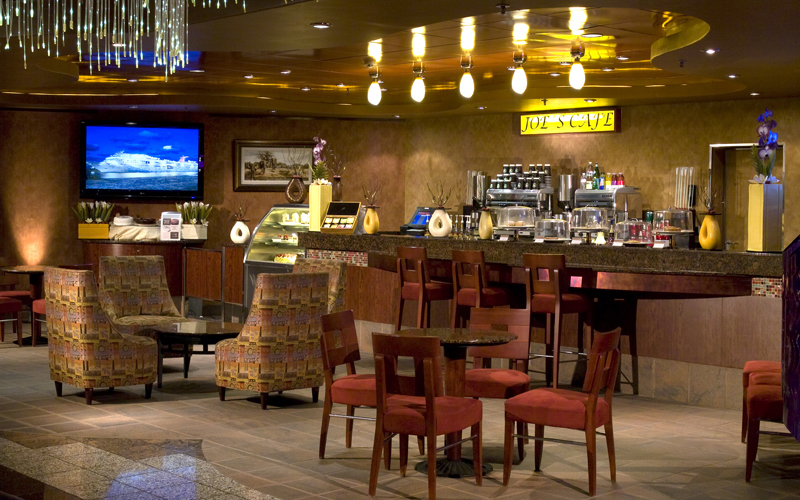 Joe's Café
Take a break and reenergize at the coffee bar, stocked with premium specialty coffees, delicious pastries and more! –  Additional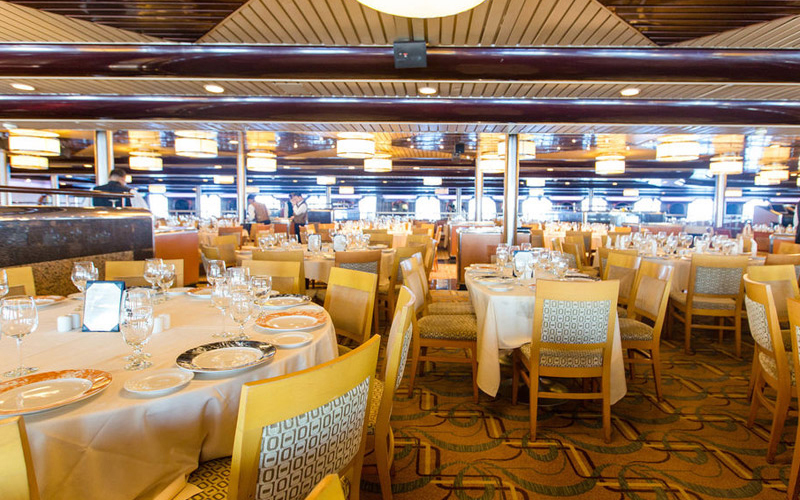 Ecstasy Dining Room (Aft)
A multi-part meal that's coursing with flavor! Drop in daily for a rotating menu of delectable apps and entrées – and don't forget desert!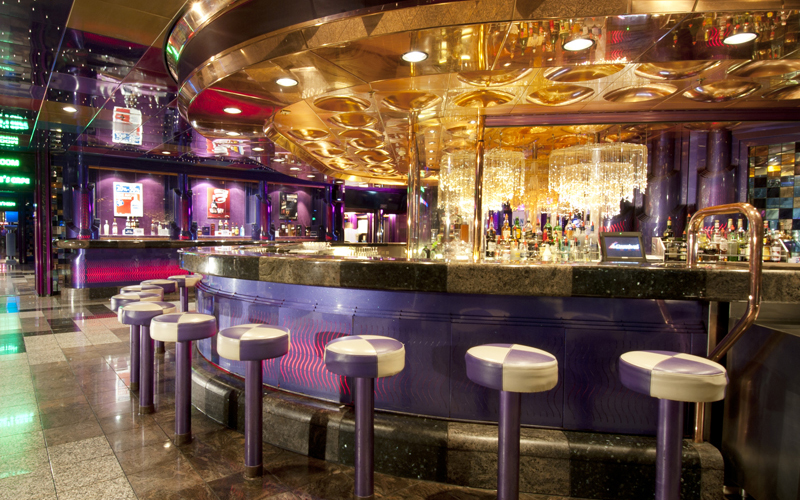 Mirage Casino Bar
Located right off the casino floor, the Mirage casino bar serves up your favorite cocktails, beer and wine, making this the perfect spot to celebrate.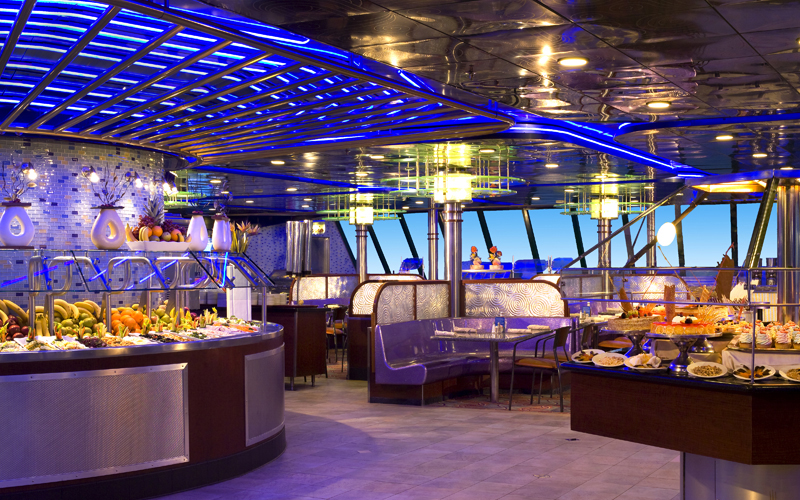 Seaview Bar & Grill
With indoor and outdoor seating and a variety of casual dining options for everyone, the Lido Deck restuarant has plenty to satisfy your cravings.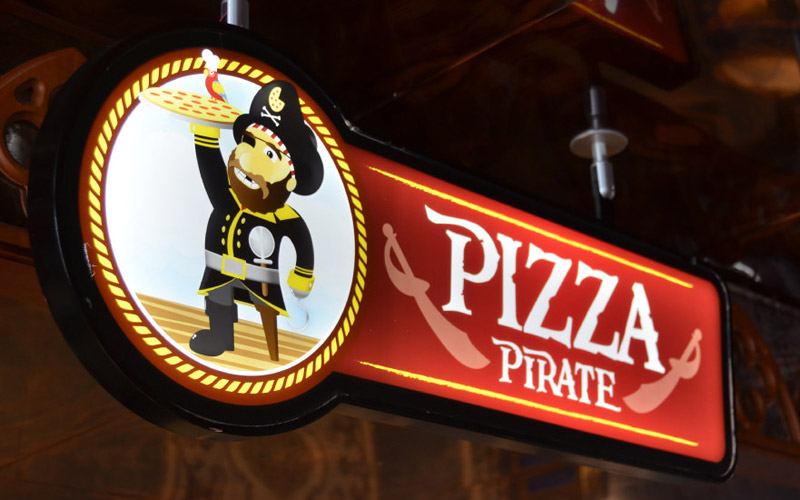 Pizza Pirate
Open 24 hours a day, with a booty of delicious pizza pies, and served with a Caesar salad. Savvy? Then it's the pirates' life for you!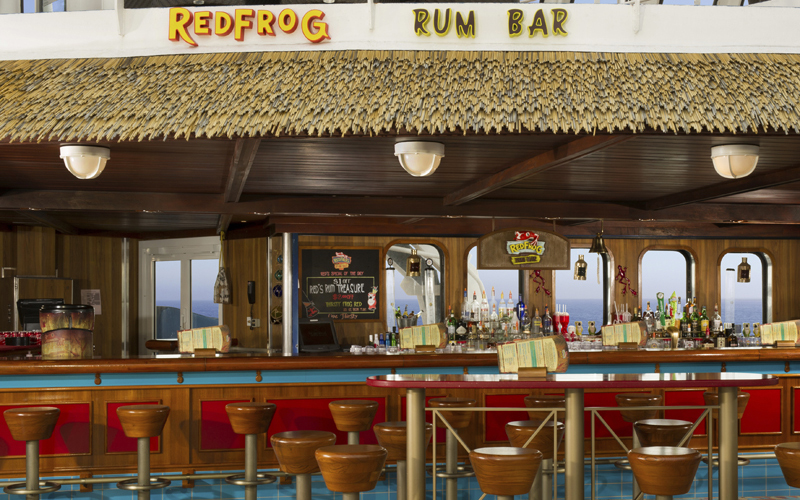 Red Frog Rum Bar
Join the party at this poolside bar featuring a great selection of Caribbean rum-based concoctions, plus plenty of Red Frog's signature draft beer.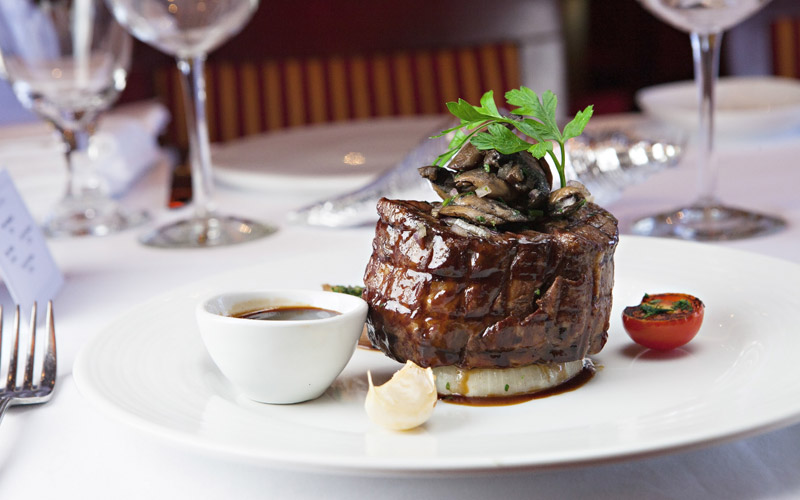 Steakhouse Selections
Order something from the steakhouse — filet mignon, New York Strip, lobster, surf & turf — anytime during dinner in the main dining room! –  Additional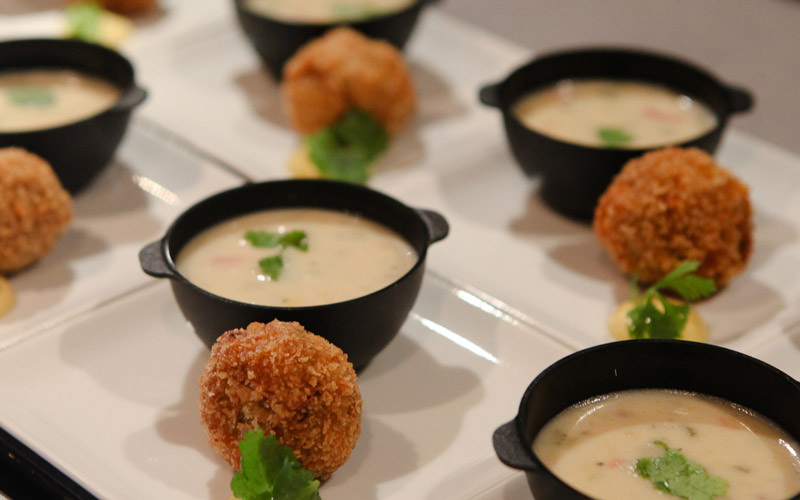 Taste Bar
Small treats make great eats. Stop by the Taste Bar for a complimentary appetizer before dinner for a taste of something different.